We Serve Retirees and Pre-Retirees by Helping Them Create Plans for Each Stage of Their Lives
At Falbo Wealth Management, we believe that our role is to help you relate your financial resources to life goals, needs, opportunities and concerns that you have.
We sit across the table with our clients and get to know who they are before discussing any investment strategies. Our success is built on relationships, as we work closely with individuals and families to carefully manage wealth based on specific personal financial needs, priorities, and long term goals.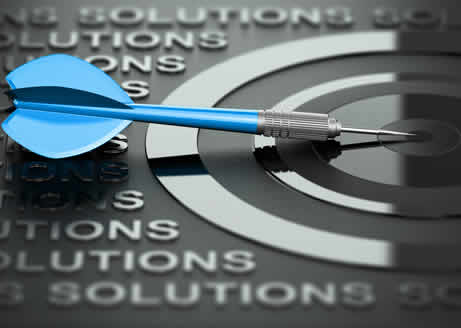 Our Strategy
At Falbo Wealth Management, we serve retirees and pre-retirees by helping them create plans for each stage of their lives. Our team builds strong relationships with clients who value working with a trusted advisor over a lifetime — one who will take the time to understand exactly what they want to accomplish and develop a strategy to get them to where they want to go.
If you have fears or anxiety about your financial future, let's face them together.
With our expertise and personalized service, you can learn to make wise decisions about your money and accomplish what you set out to do.
Whether your financial planning priorities are helping and protecting your family, enjoying and preserving your lifestyle, achieving financial comfort, planning for the future, or building a legacy, we will help you make strategic financial decisions based on your goals, time horizon, and tolerance for risk.
Schedule an Initial Consultation and Discover How I Can Help Bring Clarity to Your Financial Future
About LPL
LPL Financial is one of the nation's leading financial services companies and a publicly traded company under ticker symbol LPLA. The firm's mission is rooted in the belief that objective financial guidance is a fundamental need for everyone. LPL does not offer proprietary investment products or engage in investment banking activities; this means advisors affiliated with LPL are not pressured or influenced by LPL to sell its products. Thousands of financial advisors nationwide are able to rely on the firm's tools and resources to help them provide financial guidance and recommendations to help meet their clients' needs. For more information about LPL Financial, visit www.lpl.com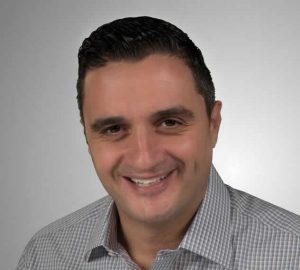 Fun Facts
Master rank in 5th degree black belt in Vadha Kempo Karate and Mixed Martial Arts
Avid chess player
Diehard New York Giants fan
Loves Bruce Springsteen
Joseph Falbo, CFP®, CRC®, AIF®
I am an independent LPL financial advisor that helps grow and preserve clients' wealth using customized and comprehensive strategies. With over two decades of experience, I help clients to pursue and retain the lifestyle they want in retirement.
My top commitment is to serve my clients' financial interests and my main goal is to help preserve and grow your wealth so that you can live your entire retirement with dignity and independence. I use extensive personal and professional experience in all areas of investment planning to help you pursue your goals.
With ongoing financial education, I ensure that I am equipped to help you make confident financial decisions. I am registered to provide a wide variety of investment planning strategies custom-tailored to each client's situation. I endeavor to provide my planning services in a professional, non-threatening, stress-free environment. A high level of caring, personal service, and trust is expected and provided.
Prior to founding Falbo Wealth Management in 2009, I worked for a number of the nation's largest and most recognized brokerage firms and banks for 15 years. I am a 1995 graduate of St. John's University and successfully completed Merrill Lynch's Financial Advisor two-year training program.
I grew up in New York but moved to New Jersey when I was 30 years old and I have lived there ever since. I currently live in East Hanover with my wife. I enjoy spending time with my nieces and love being with my family and friends that all live nearby. In my free time, I enjoy learning about and implementing new ways to live an active and healthy lifestyle.
My Story
I have always been interested in people and money and how the two fit together. As a financial advisor, my philosophy is that a successful financial plan is not just about the portfolio but about the individual.
Every client is unique emotionally and financially and deserves a personal approach to their partnership with a financial adviser.
For nearly 25 years, I've dedicated my career to financial advising and like to say I grew up in the business.
Over time, I've had the privilege of working closely with clients to get to know them — their situation, needs, concerns, and goals — and together we've created and managed wealth plans to help them pursue the vision they have for their lives.
Not only do I provide investment advice and wealth management, but I strongly believe in educating clients and empowering them with tools to understand their own financial situation, clarify where they are going in the future, and provide insight on how to use their resources to get there.
Overcome the Challenges of Retirement. Learn How to Hire a Functional Retirement Advisor